Smart Security: The Modern Perks of Security Alarm Installation
4 min read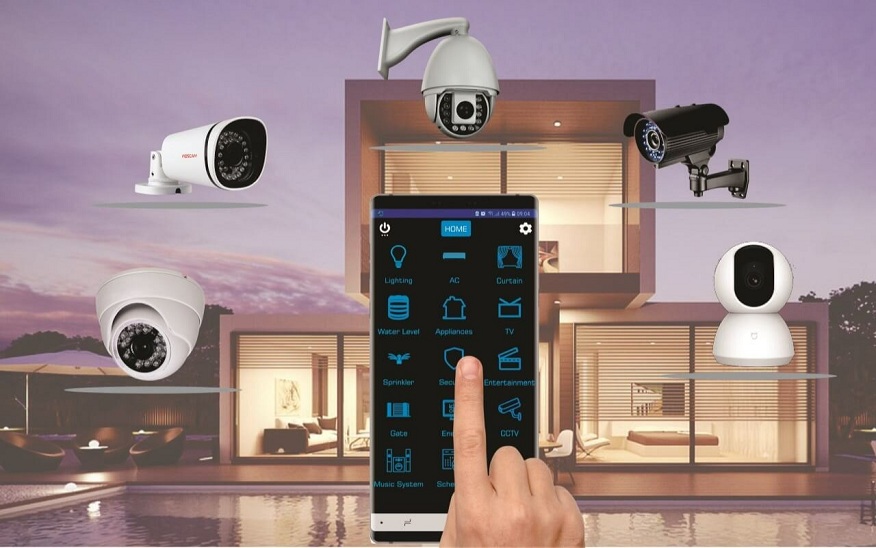 A safe and secure world demands that security alarm systems are installed in residential as well as business areas. Equipping a particular home or business premises may offer many advantages such as ensuring the safety of people within the facility and keeping it under surveillance whenever it remains empty.
Some of these systems such as burglar alarms or structured cabling systems are important tools to use when protecting property, assets, and people. In this article, we shall look at the many merits entailed by installing a security alarm, especially in relation to burglars' alarms as well as a structured cabling system. These technologies cooperate to provide a secure, smart, and interconnected atmosphere.
Security Alarm Installation: A Layer of Protection
For example, property owners and occupants stand to benefit greatly from installing burglar alarms. These systems are important in acting as deterrents to possible trespassers providing assurance through different parameters.
Deterrence and Prevention:
Burglar alarm systems are a powerful discouragement for any would-be thief. To deter burglars from breaking into these systems, they have conspicuous signs and obvious sensors that are openly seen. Aware that they could set an alarm off and thus bring police attention down on them, potential burglars will rarely attempt to break into a protected piece of property.
Immediate Response:
A significant advantage of a burglar alarm system is that it promotes an instantaneous reaction. When there is a break-in or intrusion, the system rings an alarm to alert the police or a security company. This quick reaction minimizes the risk of damage or destruction.
Peace of Mind:
A security alarm system provides security assurances or peace of mind for the property owners and occupants. An assurance that their property is secure at all times – including times when they are away – contributes towards the reduction of associated stress and anxiety. The resultant feeling of security results in improving one's living standards as a whole.
Lower Insurance Premiums:
Some insurance companies give discounted rates on premiums for properties with burglar alarm systems installations. It can be said that this financial advantage makes the investment in security alarm installation a profitable undertaking after all.
Documentation and Evidence:
Surveillance cameras are commonly part of security alarm systems. These cameras may also assist law enforcement agencies in collecting valuable evidence during incidents which can be used as evidence while prosecuting offenders. In particular, this kind of paperwork is significant for firms and businesses.
Structured Cabling Systems: The Backbone of Connectivity
Modern buildings rely on organized wiring systems otherwise referred to as structured cabling systems for smooth communication and connection. In fact, they are essential in many technical devices such as security or data networks.
Network Reliability:
These structured cabling system designs must be based on a concept that will develop a sustainable network in an organized approach. This means no more ad-hoc cabling, which sometimes results in connectivity problems and system failure.
Scalability:
Businesses and properties that continue expanding will require structurally adaptable cabling designs. This enables the addition of other devices and systems to such an infrastructure without huge disruption.
Futureproofing:
Structured cabling means preparing your property for any upcoming technological changes and improvements. It decreases the frequency of updating, reducing the need for additional rewiring.
Improved Efficiency:
An organized structured cabling system helps to reduce signal interference hence offering maximum speed for data transmission. Such an approach helps increase efficiency and boost productivity among most organizations whose operations are largely founded on data networks.
Cost Savings:
Although installing structured cabling can be viewed as being expensive in the short term, the subsequent cost saving is significant. Downtime reduction, maintenance costs, as well as flexibility will have major effects on the balance sheet.
The Synergy of Security Alarm Installation and Structured Cabling Systems
The resultant synergies of such security alarm installations and structured cabling are enhanced further as this strengthens security and improves overall performance in general.
Integrated Surveillance:
It allows the integration of surveillance cameras into the structured cabling systems. It facilitates property owners and security personnel with remote monitoring capabilities which improve safety in all circumstances.
Remote Access and Control:
Through the use of structured cabling, one can access and control security alarms through the internet or a mobile device. The remote management capability is flexible, giving owners the opportunity to be connected despite being away on the site. Convenience and control are offered to the property owners who can check the status of property and get alerts in a timely manner.
Interconnected Systems:
Structured cabling may connect security alarm systems to other building systems, including access control, as well as heating ventilation, and air conditioning (HVAC). Integration ensures that control and efficiency of the property are enhanced.
Customizable Features:
Property owners can specify different security systems for their premises ranging from motion sensors and door/window detectors to smart home integrations.
Environmental Protection:
Such security alarm systems may also carry sensors that are able to indicate a flood, leakage, overheating among other threats in order to protect the property and its contents.
Conclusion
In the twenty-first century, security is a vital issue. Installing security alarms such as burglary alarm systems together with structured cabling systems are now of the essence when it comes to saving human life, property, and valuables. The advantages that come with the system are many and include deterring crime, immediate response, having a piece of mind, reduction of insurance premiums, documentation, network dependability, upscaling, future-proofing, enhancing productivity, and cost saving. Once combined, these three technologies act like a synergist making an environment secure by connecting people.
When it comes to combining these technologies, they really make each other stronger providing a much safer and connected environment. In the future, a combination of security alarms and structured cabling will be developed to bring additional advantages and flexibility. The bottom line is about creating a feeling of security for life and property and being able to face any unprecedented and unpredictable situations regarding the safety of residential or business premises.