When should factoring be used.?
4 min read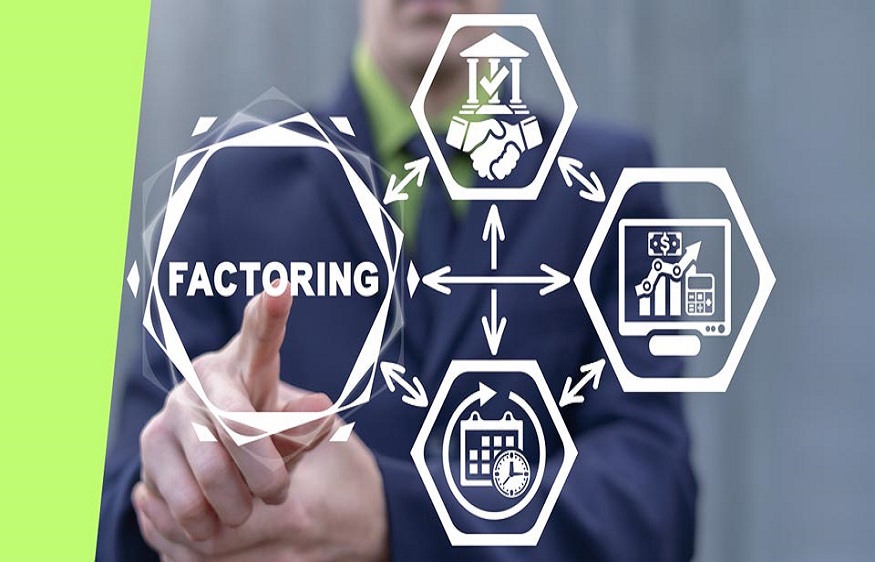 In the life of the company, factoring is a good tool to quickly inject cash into the activity . Companies often face cash flow problems at one time or another.Factoring comes in handy on those few occasions when your organization needs cash and can't wait for receivables to arrive.If your goal is to find ways to grow your business, increase your customer base, or increase your production, factoring can be a good option to get the cash you need. This tool can also be used as a unique financing option to obtain immediate liquidity
When to use factoring?
The first thing to know is if factoring can work for your company. This is the case, for example:In all circumstances, it is essential for any small business to understand its cash flow. Although you are aware of cash flow fluctuations, you must be able to anticipate these periods and plan for them.Invoice factoring is a flexible and efficient way to quickly obtain cash for your business . It can be approached differently, on the rare occasions when you need to supplement your cash flow to grow your business or fulfill large orders .Discover the different situations when it is necessary to use factoring:
To deal with delays in exports
When export business is generally riskier than domestic business. In addition, exporters often have to wait a long time for the money to arrive due to long payment times and long transport routes . The fast liquidity provided by factoring is therefore all the more valuable for exporting companies, the guaranteed protection against bad debts and the services associated with factoring from the support of receivables management to the online portal put updated daily.Especially in the case of foreign affairs, many companies have to wait a long time for the settlement of their claims. This is partly due to the length of transport routes, but often also because longer payment terms have to be offered to remain competitive.
For young companies in the start-up phase or fast-growing companies
To start a new company, you need the necessary start-up capital. Selling unpaid bills helps you get needed cash . Apart from paying bills on time, you can offer your customers better payment terms. Sometimes this gives you a significant competitive advantage.Many start-ups do this, but only a few have the necessary resources: professional receivables management requires constantly updated knowledge. The more professionally the dunning process is conducted, the faster and more efficient it is generally.If you use factoring for your start-up, this has another positive side effect: your equity ratio increases. As a result, not only does your credit rating improve, but your assessment with the banks is also significantly more positive . It also pays off if you plan to apply for other business loans. Because these will be approved much easier with better rating. You thus have the possibility of basing the financing on several pillars.Factoring is also ideal for fast-growing companies, whose sales are increasing rapidly or fluctuating strongly, because the financing that corresponds to the sales is particularly important in this case.
In the case of a restructuring process
Recovery scenarios are almost part of economic normality. If the general conditions change fundamentally, it is important to react flexibly. In this situation, companies often have to reposition themselves in order to regain their ability to act.
To successfully control the turnaround, factoring offers companies undergoing restructuring an alternative and innovative form of financing. It creates an important first precondition for a successful reconfiguration by providing freely available financial resources .
Altassura also provides you with experienced financing experts who know what to do when the reorganization is to be redone. They will also take care of all debt management for you, including the dunning process. With this professional support, nothing stands in the way of the success of your realignment.
To achieve a recovery of the company
The benefits of factoring can be a lifeline in the event of insolvency. An impending liquidation presents every business with enormous challenges. Indeed, how can financial difficulties be mastered if banks are no longer willing to grant new loans? One thing is clear: even in the event of insolvency, nothing works without liquidity.
As an alternative form of financing, factoring can provide needed funds to a wide range of industries . They are generated simply and quickly from bad debts. In this way, you obtain available capital without having to provide other guarantees. You can use the cash generated from the sale of invoices for future investments or to settle overdue debts, depending on your needs.
With this approach, your own creditworthiness is only a secondary concern. It is the solvency of the customer that is in the foreground. This allows you to use factoring for your cash flow needs even if you receive a credit rejection from your bank . With the optional bad debt protection, you also have the advantage of no longer being liable in the event of non-payment of your debts.
You can even do without your own receivables management altogether. Our specialists will take care of this for you in a very professional manner. You can invest the time and money you save into the priority task of getting your business back on track for success.
To find out more about When to use factoring? , consult our FAQ section: questions and answers on factoring.
When can you start using factoring?
You can start using the alternative financing solution within a very short time. Companies are not dependent on the long processing times of the usual bank. The Elbe Finanzgruppe usually checks the documents within 24 hours. With factoring, the first purchase of invoices can be made up to 30 days late, providing businesses with additional cash.