How Video Marketing Can Help You Build A Brand And Increase Your Visibility
5 min read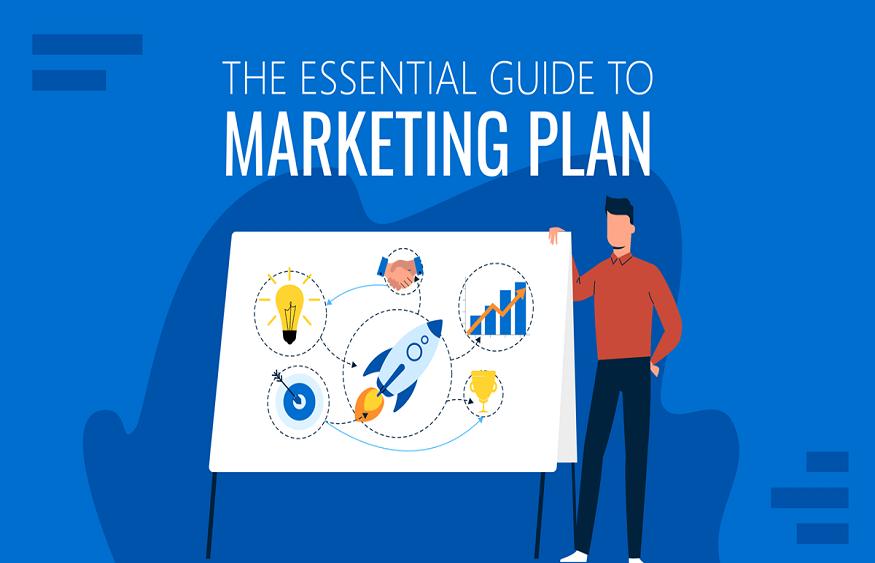 We all know how important brand building and visibility are for businesses and organisations. But have you ever considered the power of video marketing to help you achieve your goals? In this article, we'll take a look at why video marketing is such an effective tool in increasing visibility and building a strong brand. Find out how you can start leveraging video marketing to reach more customers and create a lasting impression!
What Is Video Marketing?
Video marketing is a type of content marketing that involves creating and sharing videos online. The goal of video marketing is to help promote a brand or product, increase visibility, and generate leads or sales. Video marketing can be used to achieve many different objectives, and there are a variety of video formats that can be used to create videos.
Some common objectives for video marketing include:
– Increasing brand awareness
– Generating leads or sales
– Boosting website traffic
– Enhancing customer engagement
– Improving conversion rates
There are many different ways to market with videos, and the approach that you take will depend on your specific goals. For example, if you're looking to increase brand awareness, you may want to create informative videos that introduce your brand and highlight its unique features. If you're aiming to generate leads or sales, on the other hand, you may want to create promotional videos that showcase your products or services in action. Regardless of your objectives, it's important to create engaging and high-quality videos that will resonate with your target audience.
Benefits of Video Marketing
Video marketing can help you build a brand and increase your visibility in many ways. It can help you connect with customers and create a more personal relationship with them. Additionally, video marketing can help increase web traffic to your website and improve your search engine ranking. Finally, video marketing can be an effective way to showcase your products or services and get people talking about your company.
How to Create An Effective Video Marketing Strategy
There's no question that video marketing can be a powerful tool for building your brand and increasing your visibility. But with so many different platforms and strategies to choose from, it can be tough to know where to start.
Here are a few tips for creating an effective video marketing strategy:
1. Define your goals. What do you want to achieve with your video marketing campaign? Whether it's increasing brand awareness, generating leads, or boosting sales, make sure you have specific goals in mind before you start creating videos.
2. Identify your target audience. Who are you making these videos for? Knowing your target audience will help you create content that appeals to them and gets them engaged with your brand.
3. Decide which platforms to use. There are a ton of different video sharing platforms out there (YouTube, Vimeo, Instagram, Facebook, etc.). Choose the ones that make the most sense for your business and where you think you'll be able to reach your target audience.
4. Create engaging content. This is arguably the most important part of any video marketing strategy. Your videos need to be interesting, informative, and entertaining if you want people to watch them all the way through (and maybe even share them!).
5. Promote your videos. Just because you've created some great videos doesn't mean people will automatically find them and watch them. You need to promote your videos through social media, email marketing, blogging,
Tools for Creating Videos
There are a number of different tools that you can use to create videos for your brand. Here are a few of the most popular options:
1. Smartphone or digital camera – If you have a smartphone or digital camera, you can use it to record videos. This is a great option if you want to create quick, informal videos.
2. Video editing software – If you want to create more polished videos, you can use video editing software. This type of software lets you add effects and transitions, and edit your footage to create professional-looking videos.
3. Online video platform – There are a number of online video platforms that you can use to host and share your videos (such as YouTube or Vimeo). These platforms make it easy to share your videos with a wide audience.
Tips for Leveraging Video Marketing
Video marketing is an excellent way to build a brand and increase your visibility. Here are some tips for leveraging video marketing:
1. Use video to tell your story. People are more likely to connect with a brand that they feel like they know. Telling your story through video is an excellent way to build relationships with your audience.
2. Use video to showcase your products and services. If you have a product or service that you want to promote, video is an excellent medium for doing so. You can use video to show off the features and benefits of what you're offering, and give potential customers a taste of what they can expect if they do business with you.
3. Use video to drive traffic to your website. If you include a link to your website in your video, you can drive interested viewers right to your doorstep. Make sure the link is prominently featured so that viewers don't miss it, and make sure the destination landing page is relevant to the topic of your video so that viewers don't get lost along the way.
4. Use video to generate leads. Include a call-to-action in your videos, such as asking viewers to sign up for your email list or download a white paper or e-book from your website. By giving viewers something of value in exchange for their contact information, you can quickly turn interested prospects into qualified leads.
5. Use video to close sales. If you have a product or service
Examples of Successful Video Marketing Campaigns
1. Dollar Shave Club: One of the most successful video marketing campaigns was created by Dollar Shave Club. They used a humorous approach to appeal to their target audience and introduced their product in a way that was both relatable and engaging. As a result, their video went viral and helped them gain a ton of new customers.
2. T-Mobile: T-Mobile also created a very successful video marketing campaign with their #UnlimitedMoves dance video. This video featured celebrities like Justin Bieber and Snoop Dogg dancing to the popular song "All I Do Is Win." The video was creative, fun, and perfectly aligned with T-Mobile's brand image. As a result, it received millions of views and helped T-Mobile gain plenty of new customers.
3. Old Spice: Old Spice is another company that knows how to create successful video marketing campaigns. They have created several hilarious commercials that have resonated well with their target audience. As a result, their videos have gone viral on social media and have helped Old Spice increase its brand awareness significantly.
Conclusion
As you can see, video marketing is a powerful tool for building your brand and increasing visibility. It's easier to craft stories and engage audiences with the help of video technology, making it an invaluable asset for any business. With just a few simple steps, you can set up your own campaign and start growing your audience in no time. So what are you waiting for? Start leveraging video marketing today and reap the rewards!