Facts to Consider When Applying for a Personal Loan for Women
5 min read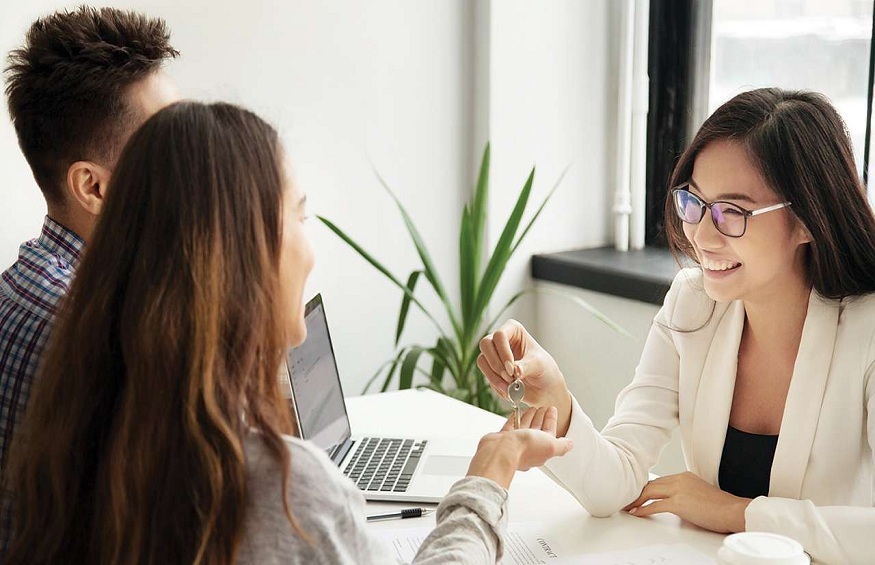 Today, several banks and NBFCs offer personal loans for women with attractive features. In India's mission of creating a self-sufficient nation, women too are playing a significant role. The finance industry acknowledges the contribution of modern women in rotating the wheels of Indian economy. To show their support to such strong women the finance industry has come up with customized personal loans with low interest rates offers for women. Today, a woman can apply for a quick loan through a loan app andreceive the necessary funds in their account within a few hours.
Personal loans for women provide them with instant money at low interest rates for various needs like travel, medical costs, house renovations, purchasing a gadget, etc.You can apply for a personal loan online by reviewing the eligibility requirements on the website, going through the simple application process, and receiving the loan amount quickly. A personalloan app gives women easy access to loans to support their ambitions and aims.
Key Features of a Personal Loan
A personal loan is an unsecured loan that can be availed for any purpose.It comes with unrestricted end-use, instant processing, flexible repayment terms and affordable interest rates. In addition to this, it requires minimal documentation and can be applied digitally through a loan app from anywhere.
Here are the key features of a personal loan are a follows.
1. Flexibility in use
A personal loan comes with unrestricted end-use. This means you can use the loan amount in any way you deem fit. Whether you want to pursue a higher education or invest in a start-up, plan an international trip or finance your child's wedding, a personal loan can come to your aid. It empowers you to take responsibility of your financial security.
2. Seamless approval and transfer
On submitting your loan application through a personal loan app, you instantly receive an initial offer amount. Once the loan is approved, the documents are verified immediately, and you will receive the money in the bank account after the verification. The seamless transitions of this process make it an excellent financial pillar for women's immediate needs.
3. Basic documents
With the promise of a transfer within 15 minutes, quick loans through a loan app work wonder in times of financial emergency. The minimal documentation makes the procedure easier and more manageable, which can be swiftly verified online so that you can plan your subsequent actions.
4. Factors to Consider When Applying for a Personal loan
Unlike other loans that may only be taken for specified objectives, a personal loan is a flexible alternative that helps ease your financial concerns. Due to their flexibility, personal loans are prevalent. In contrast to collateral-based loans, known for their longer loan processing times, a personal loan does not require any collateral and is likewise accessible with just one click.
5. Loan amount
Determine the amount you need borrow based on the requirements. It's crucial to assess the required loan amount. While borrowing too much now could become a burden later, borrowing too little might prevent meeting your needs.
By defining the principal amount, a loan that gives you the highest output at a reasonable EMI can be created while retaining a high credit score. One should also be aware that the loan amount has an effect on some loan processing charges, such as stamp duty, loan processing fees, and foreclosure costs, in addition to EMI.
6. Secured or unsecured personal loans
Personal loans are unsecured in nature, that means you do not have to submit any collateral to obtain this loan. But being unsecured in nature makes it a high-risk loan instrument. Because of this, lenders often levy high interest rates on this loan. Also, you need to have a very good credit score in order to be eligible for a personal loan with good terms.
However, if you have an asset to pledge, then you can go for secured personal loan. This not only helps you get the loan at lower interest rates, but also makes you eligible for a better loan term despite having low credit score. This is also perfect for those who do not have any past borrowing history.
7. Fixed or floating interest rates
Whenthe lender offers you a loan, you can choose the type of interest. A fixed interest means the rate of interest which the lenders offers you the loan at will continue through out the tenure of the loan.Whether the market rates rises or goes down, this interest rate will not change. This also means that you will have a fixed EMI to serve every month.
While a floating interest rate means that your EMI and interest rate would fluctuate as per the market. It may go up or down depending on the market rates. There are some advantages to choosing a floating interest rate over a fixed interest rate, but you should have the financial capacity to handle a fluctuating EMI.
8. Processing time for applications
Everyone who applies for a loan hopes for quick approval, which is especially important if the loan is for an urgent need. Always strive to choose lenders who will not delay the application process with extensive paperwork and pointless procedures. You can opt for a loan through a personal loan app for getting a loan, the application processing time is faster, verification is done immediately, and money is transferred to the bank account.
9. Choosing the appropriate repayment duration
One of the elements affecting monthly EMI outflow is the repayment tenure. The term chosen for loan repayment determines the personal loan EMI. Even though longer terms may result in lower EMIs, the interest costs are higher.
Therefore, be careful to choose an affordable EMI term that one comfortably pays off without incurring any penalties for late payments.
10. Credit score
Your credit score is one factor that lenders use when determining your creditworthiness. With a good score, you can benefit from reduced lending rates, more substantial negotiation power, quick approvals, and other things. Keep an accurate record of your credit product repayments to maintain your credit score.
11. Prepayment facility
Due to the unpredictable nature of life, it is advisable to pick a lender who provides the free choice of prepayment or foreclosure before the loan's actual term. If you have extra funds, it makes sense to foreclose on your loan to cut down on interest payments.
Conclusion
Depending on their requirements and ability to repay, women can choose between long- and short-term loans to create the life they want for themselves. Through an entirely digital application process, using a personal loan app, women can get loans worth from INR 25000 to INR 1.5 lakhs. The disbursement process is swift and easy as long as their credit scores are high. In reality, the funds are credited within a few hours. For higher loan amounts, you can try approaching a conventional lender or go for secured personal loans.