Check Out Nitropack Review to Help Slower Websites
4 min read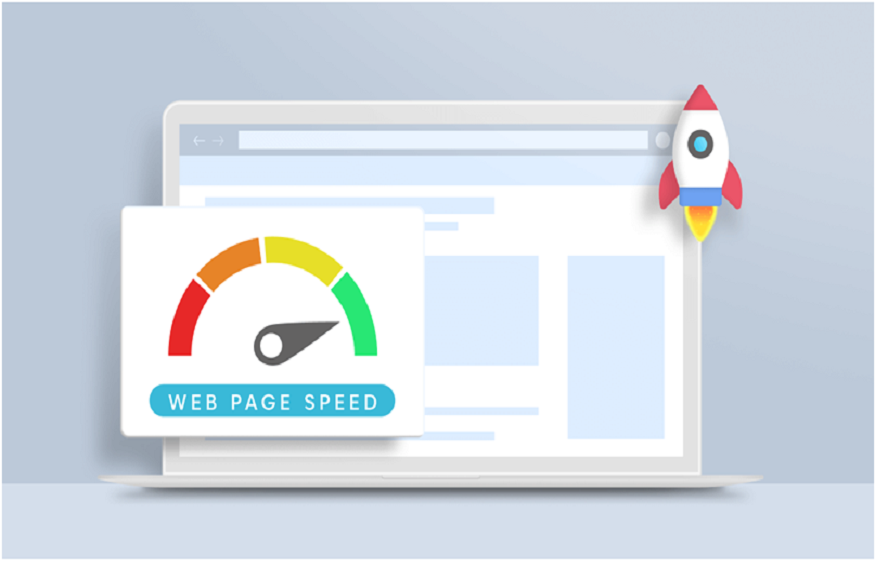 Tips for Improving Page Loading Speed
You should know that loading speed will affect your website's performance;making it as fast as possible is vital. Still, it would be best if you understood how metrics function and the factors that affect them, which means it may be challenging to improve it after a while.
The easiest way to prevent and reduce bounce rate, which translates into higher visitor engagement, is ensuring your web pages load seamlessly and quickly. You can boost the overall user experience and search engine optimization.
That is why you should check out the NitroPack review by iwebsitez.com, which will provide you with more information on how to boost the site's speed. In this article, we wish to explain the importance of web page speed and how to measure and boost its efficiency. Let us start from the beginning.
Things to Remember About Page Speed
Page speed refers to how fast your content will load when someone clicks on your page. Generally, the page is different from than website speed because the page represents the loading time of specific pages on your site. We can differentiate numerous factors that can affect your page speed.
How many videos, images, and other media files are featured on the page?
Your site's server-side scripts and specific coding
Plugins and themes you installed
Similarly, as mentioned above, these elements will affect your page speed and user experience. Generally, people do not enjoy slow-loading pages and will bounce from them, affecting your search engine ranking and creating additional issues.
The Importance of Page Speed
You should know that page loading speed depends on each second, affecting your situation. According to Google research, when loading time increases between one and three seconds, the probability of bounce increases by thirty percent. At the same time, if the page requires five seconds to load, the bounce probability increases by ninety percent.
If your pages do not load in a few seconds, the chances of visitors leaving your site will increase significantly. Besides, if other pages are also slow, you are less likely to drive conversions and engagement.
Page speed is one of the most critical aspects of SEO or search engine optimization. When deciding how to rank sites, Google takes advantage of numerous factors, which is a vital factor to remember.
You should know that speed is a ranking signal for both mobile and desktop searches. Another reason loading rate is essential is because it will affect the consumer's perception of your brand. Therefore, if they must wait too long to load, something is wrong with your business, such as being unreliable and unprofessional.
The easiest way to ensure you have a highly effective website is by optimizing speed, while the first step is measuring the performance to ensure the best course of action. You should click here to learn about web performance.
How to Measure Page Speed?
Before changing your website, you should check out overall performance. You can use many tools to measure and test your current efficiency. You can take advantage of Google Page Speed Insights, among others, which is a simple-to-use tool that will allow you to measure it on both mobile devices and PC.
Since Google supports it, you can learn how to boost performance and reach a high search engine ranking page. The main idea is to implement the URL of your page and place it inside Page Speed Insights. The next step is to press Analyze button.
This tool will analyze the content and provide a score between zero and a hundred. Below a score, you will notice suggestions for improving the current situation.
Tips for Improving Page Loading Rate
1.   Performance-Optimized Hosting
It would be best if you remembered that a hosting provider is one of the essential aspects of website performance and management. The worst thing you can do is to get mediocre hosting due to the affordable price tag. Remember that cheap hosting will ultimately lead to lousy performance.
We are talking about sharing resources between various websites, which will overload the server and affect your loading time. You can choose other options that are performance-focused, meaning you can rest assured along the way.
As a result, you will not get shared hosting and instead choose a better and more efficient option where you do not have to worry about other pages and sites affecting your resources. The best course of action is to choosea dedicated server, which will provide you peace of mind.
2.   Optimize and Compress Your Images
Although images are essential for enhancing your website's appearance, they boost the enjoyment of content quality. However, extensive options can delay loading time, which is vital to remember.
Optimizing and compressing your photos is the simplest way to boost overall speed. We are talking about changing the file formats, ensuring fast loading, and compressing them through lossless compression options.
That way, you can reduce images' file sizes, which will reduce their weight and help you load pages faster than before. You can find numerous optimization plugins you can use depending on the platform you use. As soon as you install and activate it, you can rest assured that it will automatically compress and resize your photos without affecting quality.
You will also get features for lossless compression, optimizing images in bulk, and many more. Everything depends on the type of site you have, while WordPress comes with numerous tools you can use.