Tips for choosing a top MEP companies in UAE
5 min read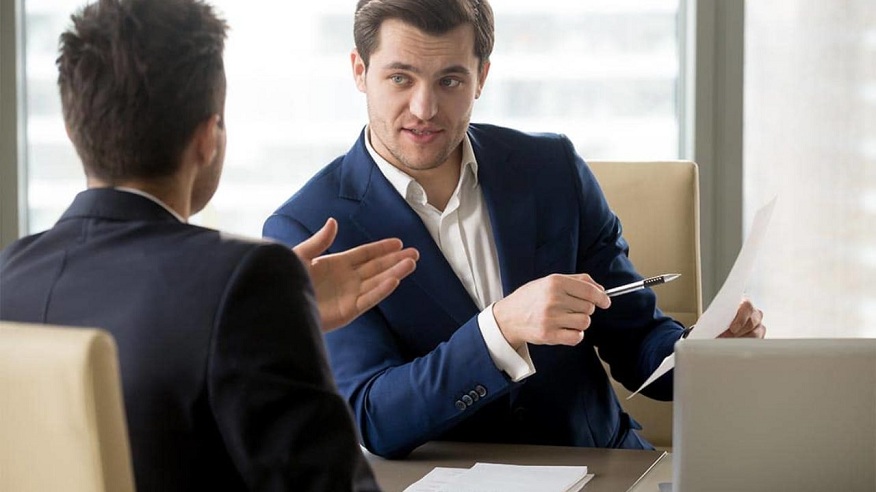 Mechanical, Electrical, and Plumbing (MEP) systems form an integral part of any building construction project. Choosing the right MEP contractor is crucial to ensure these complex systems are installed efficiently and meet all regulatory standards. The UAE construction industry has grown rapidly in recent years, leading to an increase in the number of MEP companies operating in the country. However, not all contractors have the expertise and experience required for large-scale projects.
Here are 10 tips to help you choose one of the top mep companies in uae:
1. Evaluate experience in similar projects 
When choosing an MEP contractor, it is important to evaluate their experience in projects that are similar in scale, complexity and sector to your own project. MEP systems involve complex design and installation processes that can only be mastered through extensive hands-on experience across different types of projects over many years.
A wise approach is to ask shortlisted contractors for details of past projects they have successfully delivered. Examine parameters like the project size, systems installed, targeted sectors and timelines achieved. This will give you an idea of a contractor's demonstrated expertise in handling projects comparable to yours. Top contractors will be able to provide case studies and references for many projects from diverse sectors like commercial offices, hospitals, hotels, residential buildings and industrial facilities.
Pay close attention to contractors that have experience in projects from the same sector as yours, such as institutional or residential. This ensures familiarity with the unique design and regulatory requirements of that sector. It is also important to choose contractors that have extensive experience working within the local market and are thus knowledgeable about UAE building codes, standards and construction practices.
2. Assess technical skills and resources
It is important to thoroughly evaluate the technical capabilities and resources of any MEP contractor being considered for the job. MEP projects involve the integration of complex mechanical, electrical and plumbing systems, which require expertise in multiple disciplines. Firstly, the contractor must have qualified staff to handle different aspects of the project. This includes certified engineers, designers, technicians and other professionals for the various MEP specializations. Check that they have the necessary certifications and experience to deliver tasks efficiently.
Secondly, confirm that the contractor utilizes latest design software for activities like system schematics, 3D modeling, energy modeling and facility management. Top-rated firms integrate disciplines on collaborative platforms for seamless coordination. It is also crucial to assess the contractor's inventory of tools, equipment and machinery. MEP works involve installation of heavy equipment, ductwork, piping etc. Check they have an adequate in-house stock of material handling equipment, power tools, welding machines and other resources to avoid project delays.
3. Consider project management capabilities
Effective project management is crucial when it comes to MEP works since these systems need to be seamlessly integrated with other construction activities happening on site. Coordinating the work of multiple sub-contractors and trades requires strong capabilities from the MEP contractor. Top MEP companies emphasize the importance of project planning from the very beginning. They work closely with the project manager, architects and other stakeholders to understand site conditions and develop detailed plans. Important aspects like construction schedules, resource allocation, quality standards and safety protocols are clearly defined at the planning stage.
During execution, project managers from leading contractors use specialized software tools to track progress, flag delays, manage budgets and highlight potential issues. Some systems help provide a standard framework for activities like risk management, change control and progress reporting. This ensures smooth communication between all parties. Any challenges arising during installation are addressed swiftly. Contingency plans are in place to overcome supply chain issues or delays in other trades. Top MEP contractors have well-documented processes to resolve disputes and keep projects moving without cost overruns or time overshots.
4. Evaluate health, safety and environment policies
MEP projects involve risks due to the type of construction work as well as use of heavy machinery, equipment and toxic materials. It is therefore important to carefully evaluate the health, safety and environment policies of shortlisted MEP contractors.  Top contractors take a proactive approach towards safety by having clearly documented policies, procedures and training programs that comply with regulatory standards. These cover aspects like personal protective equipment, risk assessments, emergency response plans, permit to work systems etc. Regular toolbox talks and safety audits help identify hazards and ensure protocols are followed.
Contractors should also carry adequate insurance policies to cover workers as well as third party risks. Ask contractors to provide details of their insurance coverage along with incident records from past projects. Top companies demonstrate safety is a priority by having a low lost time injury frequency rate. Top contractors conduct periodic audits to ensure safety and green building standards are maintained throughout project execution. Non-conformances detected are addressed promptly through corrective and preventive actions. This helps deliver projects incident-free and in an environmentally responsible manner.
5. Request client references
Seeking references is one of the most important steps in vetting potential MEP contractors. Even the most experienced companies can exaggerate their abilities on paper. However, you get an unfiltered perspective by directly contacting past clients. Reliable contractors should have no issue providing at least 3 to 5 reference contacts for projects completed within the last 2-3 years. These should be clients who have worked with the contractor on jobs of similar scale and complexity to yours.
Reach out to the references by phone or email. Start by asking for details about the project they hired the contractor on such as its size, systems installed and completion timeline. Inquire about the contractor's performance in key areas like adherence to budget and schedule, quality of workmanship, responsiveness to issues and overall customer service. The references can share their honest experience on how well the contractor communicated, took responsibility for mistakes, followed through on commitments and supported the project after handover. Ask if they would hire the contractor again for future projects.
Conclusion
By evaluating mep contractors in uae based on these parameters, you can make an informed choice of one with the expertise, resources and proven track record needed to deliver your critical building systems on time and as per specifications. A reputable, top-rated contractor ensures smooth execution of MEP works as per your project needs and budget.