How long does it take to set up a trade show booth?
6 min read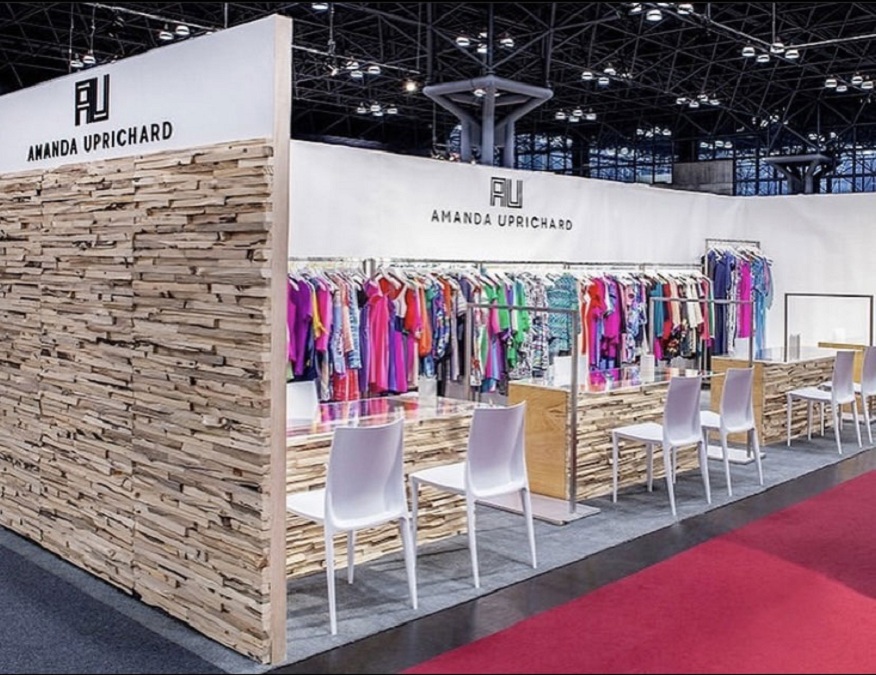 Setting up a trade show booth is an art. To design and build a booth for a custom exhibit, one must first come up with a plan and a schedule.
One of the best ways to make sure that your business's message gets across through your experiential exhibit is to have a trade show booth that has been designed just for you.
If you want to get the most out of your custom-made booth, you need to start working with a design team as soon as possible. This is especially important if you are starting from scratch with your event booth setup.
In general, designing a custom booth includes the steps of design, manufacturing, graphics, installation, and takedown.
How long does it take to set up a trade show booth?
Here's a breakdown of how much time it takes to make a custom booth design:
9 Months to One Year Out
The process of making a custom show for a brand-new, one-of-a-kind booth should start about a year ahead of time.
Your design team will help you make a booth that is right for the event, taking into account the people who will be there and how traffic will flow.
You will be able to set goals and make a financial plan together, which will probably include the costs of storing, shipping, and putting everything in place.
Your design team will use this to make a specific design brief for you. This will include the size of the booth set up and the meeting space, as well as information about your brand, your goals, and any storage or demo area needs you may have.
4-6 Months Out
As soon as six months have passed; the design team will start figuring out all the details of the design.
The designers will come up with a central theme or idea for your project and then work it into the design of your custom exhibit so that it tells a single, unified story.
By the end of the fourth month, you will have looked at several different display designs and talked with your team about any changes that need to be made.
Now is the time to finish making the design of the exhibit. Once the design has been finalized and all the details have been worked out, the display can be made.
One month out
At this point, a member of your team will show you around the actual exhibition. After taking your feedback into account, they will make a final "to do list" and take care of any other details. We also make arrangements for shipping and storage at this time.
Tips to Help You set up a trade show booth
Throughout the time that you spend getting ready for a trade show, you may take actions that will place you in the best possible position to make a good impression on people.
The following are some of the most important steps you may take to put yourself in a position to be successful:
Plan in Advance
For your business to do well at a trade show, you need to start planning your trade show booth setup a long time before the event.
You should give your employees a lot of time to set up all the logistics, since they will need to plan their flights, find places to stay, and work the trade show into their jobs.
For example, if you want to get a block of rooms at a hotel near the trade show, you will have to make your reservations a very long time in advance because many other businesses will be trying to book rooms at the same time.
It is important to give your team a good hotel that is close to the event site. This will keep morale high and make it easier for people to get to your booth on time.
Not only will you have to plan how the event will run, but you will also have to decide what message, product, or service you will highlight at the trade show.
Once you know what your main message is, you will need some time to make interesting trade show graphics that will be shown at the event to show it.
Also, the most successful exhibition booths start promoting themselves four to six weeks before the event starts. This means you need to give yourself enough time to make a plan for how to market your business.
Set up the people who will be at the trade show
If you want your presentation at a trade show to go well, it's important that everyone on your team is on the same page.
Everyone on your team, from salespeople to executives, needs to talk to each other all the time so that they can fully understand what the company wants to achieve at the trade show.
If meetings are planned ahead of time and expectations are written down for the group, everyone will have access to the most important information and be on the same page.
Your whole team needs to talk to each other so that everyone knows what the company's goals are for the trade show.
One of the most important things you can do to prepare your team is to make a logistics document that everyone who will be at the trade show can see.
In this logistics document, you will list the phone numbers of team members, as well as other ways to reach them, their responsibilities, and what you expect from them.
These documents should be given to all of your employees in both hard copy and digital form at the same time. In addition to the document that explains how everything will work, everyone should have their calendars updated with the booth hours and any meetings that will be happening during the trade show.
It's also a good idea to get your team together a week before the trade show for a meeting or call to plan. This will make sure that everyone on your team knows everything they need to know about the trade show.
During this meeting, you'll be able to talk about the event's location, dress code, booth hours, lodging, and contact information.
You'll also be able to talk about scheduled meetings at the show, important networking activities, and other parts of the event.
Schedule booth meetings before the trade show
You can get the most out of the trade show by setting up meetings with prospects, clients, or other vendors before the event even starts. You can do this while you're getting ready for the event.
To reach this goal, the sales and marketing teams at your company can reach out to people they think will help your company in some way.
Once they've gotten in touch with these groups, they'll be able to set up times for them to visit your booth.
Once potential customers say they'll be at your booth, you'll want to make sure your sales staff has a shared calendar they can check.
Because you probably don't want to overbook meetings with important executives, it's a good idea to have a calendar that everyone on staff can see and use to schedule meetings with high-powered people. This can be done with a shared calendar.
If you want to make the space you use for meetings at your booth more private, you can use architectural structures made just for trade fairs to build private rooms out of fabric.
The size of these rooms can vary, and some companies choose to build smaller rooms for private presentations.
You should have a separate room in your booth where you can meet with potential customers away from other displays so you can give your sales pitch without being interrupted.